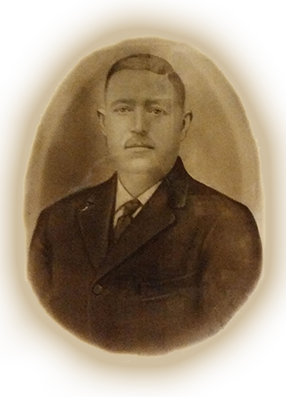 At the beginning of 1863, Nikos Kassaris arrived at the village of Old Perithia after a five-year journey to America. Young as he was, he returned to the Venetian village, the oldest one in Corfu, in a period when the houses were still full of life. In those times such long journeys were rare. However, Nick with the help of his family made this dream come true. Of course, this trip gave him knowledge and experiences that were admired by the people of the village.|
After deciding to stay in the village, he converted his family house into a cafe - tavern which was also equipped with all the necessary groceries. Furthermore, on the ground floor of the store, he built a laboratory where tzintzerada (ginger beer,) beer and orgeat (almond juice) were being manufactured. The tavern, soon became the favourite place of the residents, the meeting place where they would gather to have a drink, discuss with each other and with the owner and buy the necessary items for their households.
At the same time he began to deal with politics, putting candidacy for president of the village. He was elected and he lasted at that position for about forty years. This is no surprise as he was beloved by all villagers and helped everyone that needed help. He got married and got two sons and a daughter; Alkinoo, Gerasimo and Stamatela.
Alkinoos was the one that Nick was preparing to take over the management of the shop, which happened a few years later. His tavern was always crowded. You could find people singing or playing cards.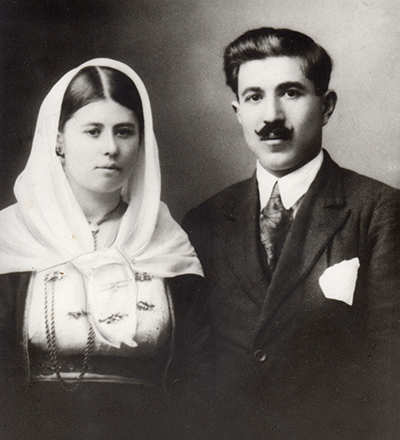 At the same time he opened a tavern in Corfu Town at which he and his wife Alexandra worked unstoppably. At that point they also had four children, Michael, Nick, Alexander and Anastasia.
Alexander was the one that was attached to the place and in 1958 he took over the family business in order to continue the tradition. At that time the village was still inhabited by locals. However it was him who experienced its gradual abandonment during the decades of 60'- 70', due to the growth of tourism on the coast, jobs, cultivation of olive trees etc. He was amongst the few residents who were left in the village and he also worked with the first tourists, keeping the shop open until his death in 1992
That's how us, his children Alkinoos Kassaris and Alexia Kassari, came to reconstruct the building and to re-open the tavern in 1996, filling the shelves that were once full of food with family heirlooms that we found in the store's warehouse so that everyone can admire them. All these years we successfully offer forgotten flavours, that we learned from our parents and from our grandparent's recipes.